With OTRS you can define different customers backends even choosing to integrate data from an LDAP server. To keep track of customers' service subscriptions, you can define a relationship between single customers and groups and services. This allows customer users just to see services they subscribed. OTRS comes with 2 administration panels which allow to assign groups and services to single customer users; the problem is to maintain such relationships for whole organizations! We have customers with hundreds of users, which are very difficult to be managed with the standard OTRS tools;
We developed an OTRS add-on allowing OTRS administrators to assign customer companies to groups and/or services: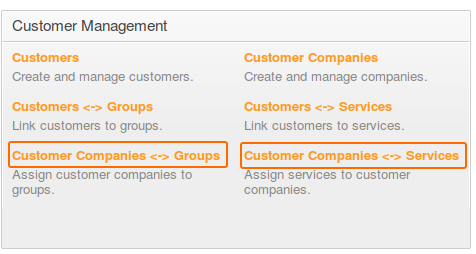 As for the in-built administration modules, the new two options allow to select a customer company and then to apply services of groups relationships to all members of the customer company.