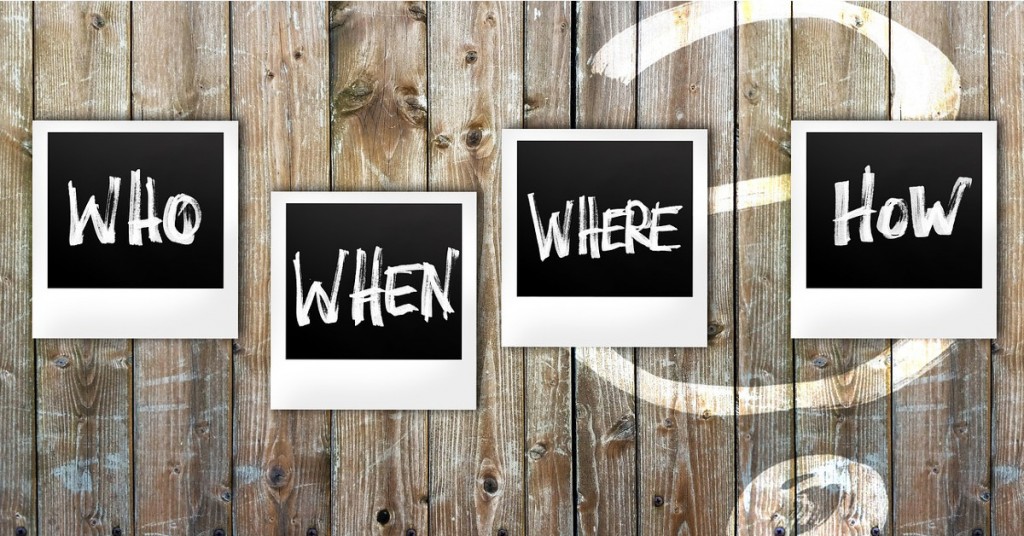 Usually, during a new EriZone implementation, we are not just implementing "simple" Incident Management, but also defining processes to standardize existing procedures within the company.
Investing time now in the implementation of a standardized process will pay dividends later, especially in the case of multilevel authorizations or other workflows where the ticket needs to follow a predefined path.
Thanks to EriZone's "process bundle", tickets that have a given service and category automatically trigger a predefined process flow. Thus a new ticket automatically enters the appropriate pipeline defined in the standardization process.
This analytical phase is particularly critical to guarantee smooth operation, and it therefore requires a particular level of accuracy. Although with EriZone it is straightforward to integrate structured processes into daily work routines, the necessary preparations must be done thoroughly and with great care (for example, defining fields, activity values, and dynamic fields) to allow tickets to be transferred correctly through the entire process. Without this due diligence from the beginning, the results most likely will be unsatisfying.
The approach we follow during our consulting work, and that we also stress during our EriZone courses, is to assign a value to a dynamic field that describes the last action completed on the ticket (for instance, whether it was authorized by ICT, an action was scheduled, etc.)
Moreover, for activities we use a name that describes the next action that must be performed to advance the ticket to the next process stage. Some examples include waiting for approval, scheduled for delivery, in control phase, etc.
Beginning with EriZone 5.0 our ITSM solution exposed a dashboard that visualizes all process tickets including the details mentioned above. This way we get a global overview of the actual state and the last completed action of each process ticket.
As you can see in the image below, the exact position within the workflow of each ticket can be easily determined from the dashboard. Such a result is only possible because of the precision and care taken during the analysis period.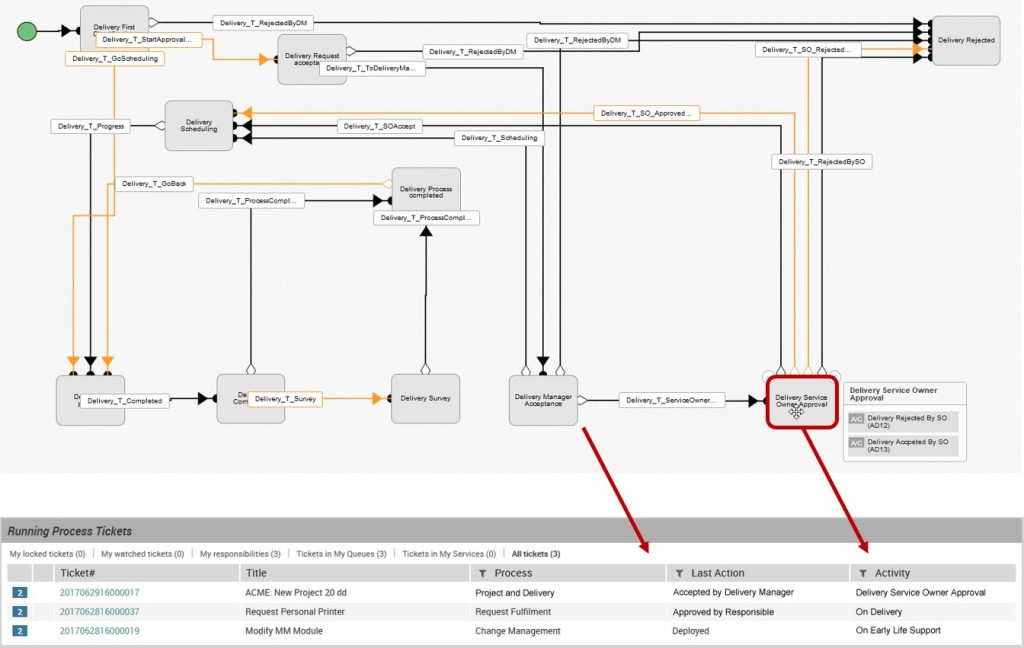 EriZone
,
ITSM
,
Process Management
,
process ticket