27. 03. 2020
Robert Leuze
Log Management, Log-SIEM, NetEye
Data Security in the Würth Group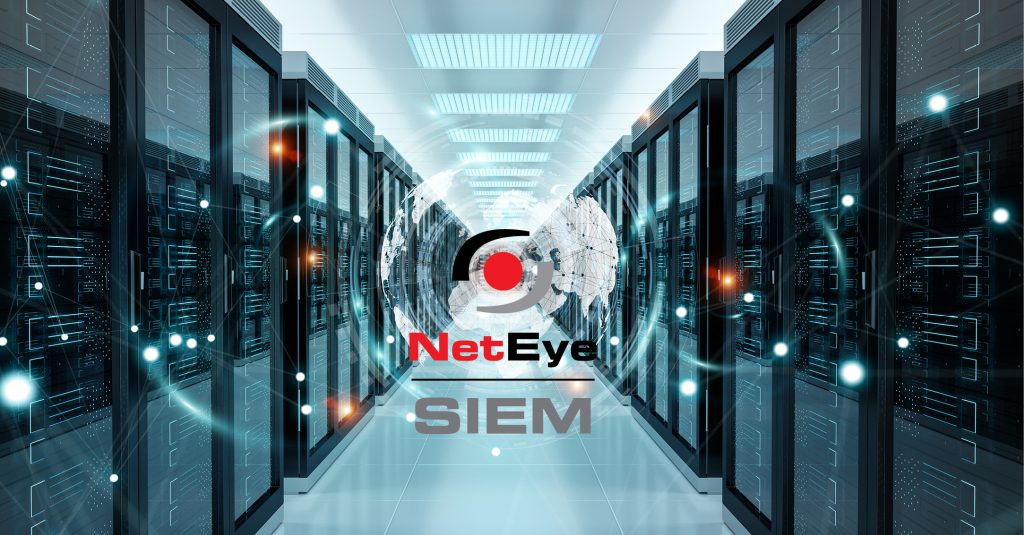 With SIEM we ensure maximum security in the management of sensitive data
Even the safest bulwarks require permeable zones. The same applies to the security systems we use to protect our data from unauthorized access. But every system, no matter how meticulously monitored, contains security gaps. When these become known, it is the task of an IT service provider to close them immediately.
Security Information and Event Management Systems, or SIEM as offered in NetEye, helps us detect attacks and locate risks. In contrast to the individual security systems that are already in use, SIEM summarizes information and lets you analyze it centrally. Only through such a system-wide evaluation canprofessional attacks be detected with high probability at an early stage. This approach is supplemented by a Security Operation Center (SOC) managed by Würth IT. It serves to operationalize, optimize and further develop SIEM.
Operation in our in-house computer center
The data processed here is highly sensitive. It reveals everything about our systems and our networks. That is why it is important not to pass on this data outside the company, but to process it in our own data centers. The first step is to manage and analyze data from the central infrastructure within the Würth IT environment. A specialized team then takes care of the further development and monitoring of individual systems. In the future, we should also be able to process the data of other – hopefully all – Group companies.
100 percent security cannot be achieved by passive defensive systems alone. We must create mechanisms to successfully detect attackers in a timely manner!
"The cooperation between Würth IT and Würth Phoenix guarantees that we can use our significant developer expertise to constantly optimize the SIEM environment and adapt it to the latest requirements", says Georg Kostner.