07. 02. 2020
NetEye Blog Admin
ITOA, Log-SIEM, NetEye
Next Stop: The NetEye User Group 2020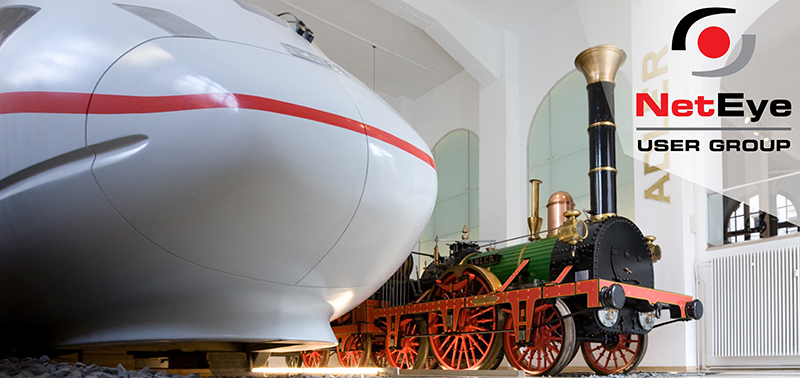 This year's NetEye User Group in its German edition will take place on May 7th at the Deutsche Bahn Museum in Nuremburg, Germany.
Our clients are already reserving their places, and together we will shape the future of NetEye. The main topics will be our current SIEM approach to enhanced data security in the face of increasing numbers of cyberattacks, and the extension of our partnerships with Icinga, Elastic, Alyvix and ntop. And of course it will continue to stress practical relevance for our users, feature direct, personal exchanges with them, and showcase their own real-world case studies.
Everything will be embedded in a historically-infused program, and not by chance. The first train tracks in Germany were laid from the town of Fürth to Nuremburg, and were a milestone in the Industrial Revolution. And now the fifth digital revolution is marked by the Internet of Things, databases, automation, and AI-guided processes as a collaboration between man and machine, just as we already know it through NetEye. Together we will experience innovation in monitoring at this important yearly event for all our clients, users and partners. Registrations are already open.
Latest posts by NetEye Blog Admin
See All