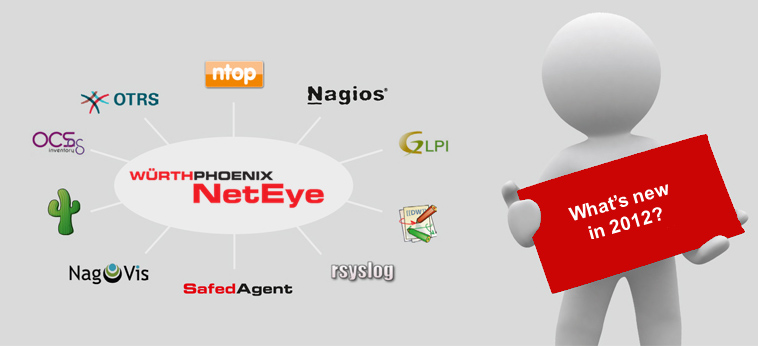 The new version of WÜRTHPHOENIX NetEye has been released. Among the various newly introduced modules, one of the most significant features is Real User Monitoring. The Real User Monitoring is an innovative approach that checks the availability, reliability and response time of the services from the end user perspective allowing to discover if the cause of certain anomaly is related to the network, application or Cloud.
Another highlight is represented by the Action Launchpad, that provides an intuitive UI to the Service Desk operators  allowing the execution of predefined commands. Furthermore, with the NetEye Web App it is possible to access NetEye directly from the most common Smartphones or tablets. The NetEye Web App allows to view to the information as the status of host, services and business processes, to navigate through NagVis, Google Maps, performance graphs, to check the documentation in WIKI, or at last but not least to use the Action Launchpad.
 To discover what kind of advantages you might expect in terms of performance, productivity and reliability for your IT by adopting the new NetEye 3.3 version, read the full documentation of the NetEyeReleaseNote 2012.