21. 09. 2018
NetEye Blog Admin
Unified Monitoring
ntop Isn´t a Teenager Anymore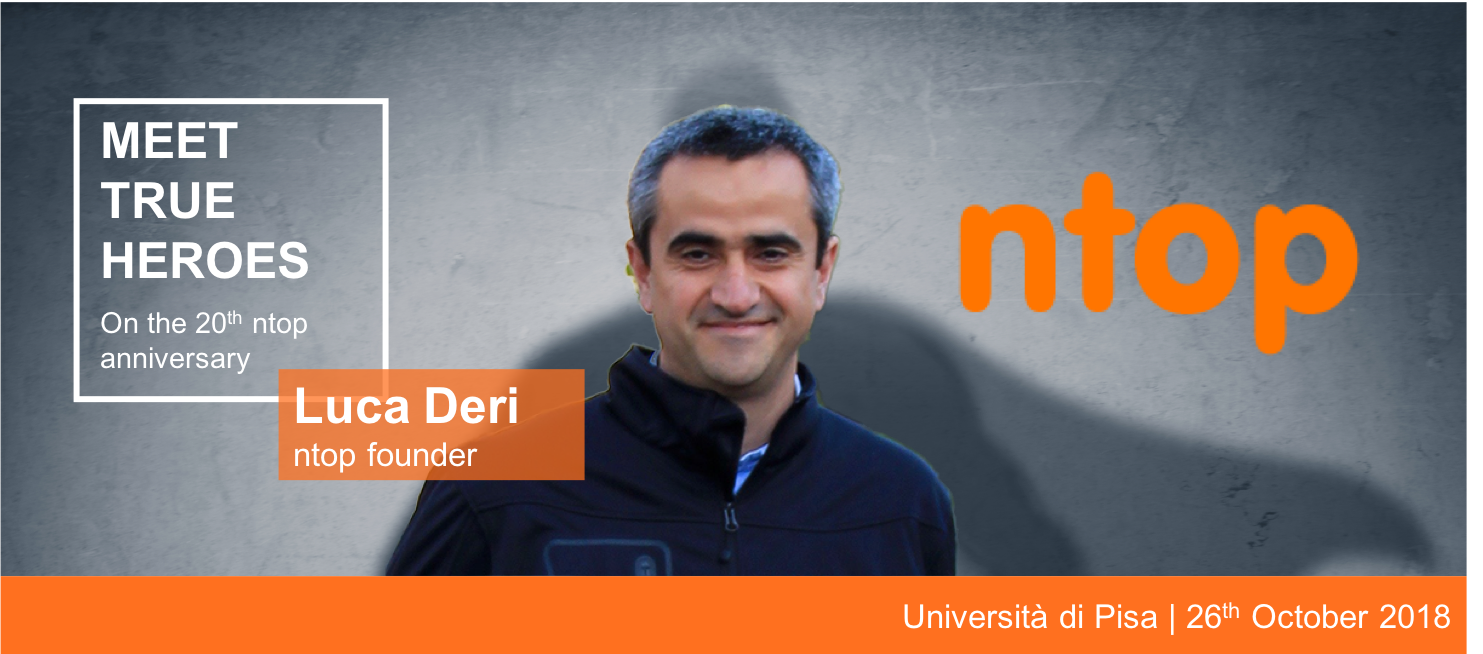 It all started with a pretty simple purpose: "The initial idea behind ntop was to create a simple tool to enable network visibility without having to deal with complicated network protocols," says ntop founder Luca Deri.
What followed were 20 years of the highest quality development, motivation and passion, bringing ntop to what it is now: A cutting edge network traffic tool largely appreciated and adopted worldwide.  Not one distinct piece of software, but an exemplary success story of an Open Source project, bridging the gap between the community and industry.
Happy 20th anniversary to Luca and his team from all of us.  Be proud of this moment – you deserve it for all the effort and passion you invested.  It will be an honor to be part of your anniversary event! Thumbs up for the years to come.
Latest posts by NetEye Blog Admin
See All