16. 04. 2020
Franco Federico
NetEye, Visual Synthetic Monitoring
Monitoring Users' Online Experience when Ordering during the COVID-19 Emergency
After the government recently passed a law asking everyone to limit travel and gatherings, I decided to only shop online.
I'm not alone in this – many other people decided to do this too, bringing the sites that provide these services down to their knees, since a large number of users were all trying to make purchases at the same time.
First Amazon Prime, and then many other brands began restricting when purchases or deliveries could be made during the day. So at that point, how do you know when there are available shopping slots at a given site?
I decided to use Alyvix 3 to monitor the site that I usually shop at, and I built a test case to monitor what happens on the site every 5 minutes, checking if there are any slots available.
Alyvix 3 is very simple to use and I was able to quickly create a new test case to implement my requirements. To start playing with the tool, I recommend watching this YouTube video tutorial. I used the subscription version so that I could run it without having to keep a remote session open, and I let the test case run all day. I found that in most cases it was always busy as you can see from this screenshot: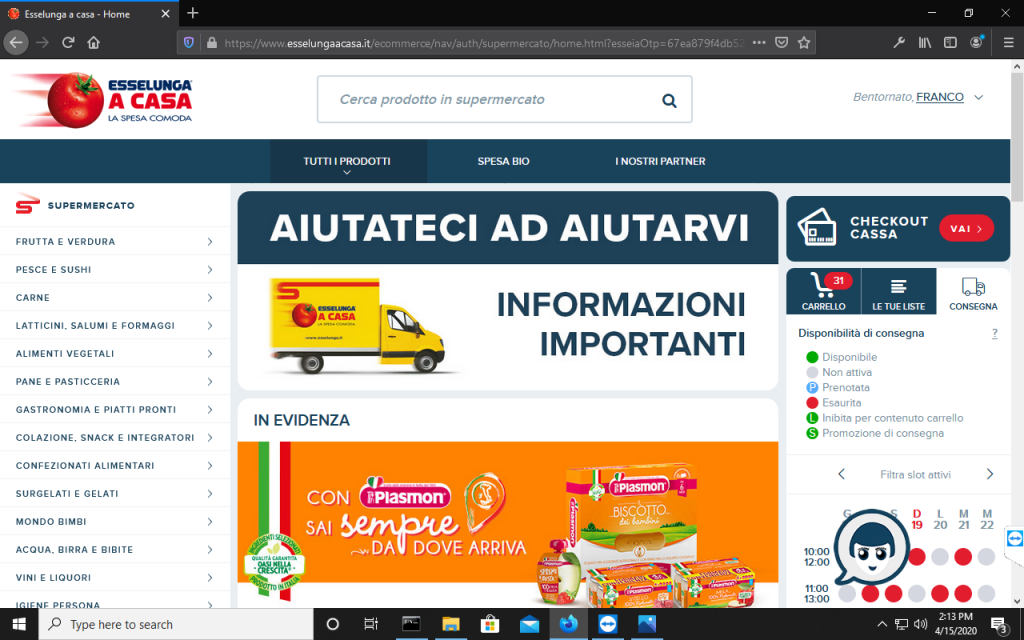 But at some point free and green slots finally appeared: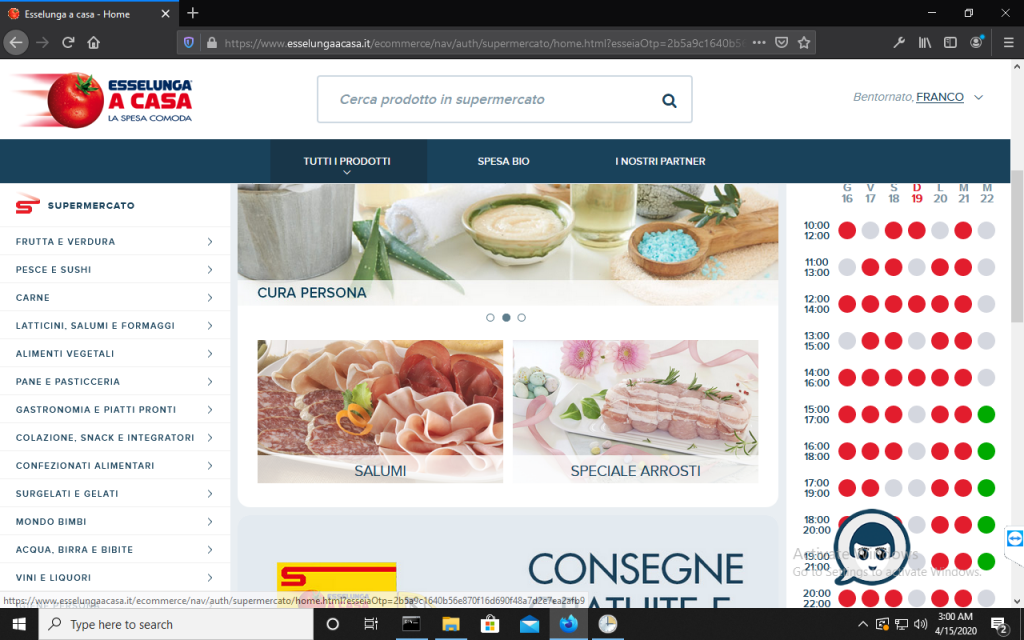 Now knowing at what time these slots opened, I could check out shopping availability for that period and complete my order.
The business case here is quite clear: you can check even when an event is not occurring (a slot is finally free) and report it.

For this, I used NetEye, the visual monitoring system that we offer to our customers.
Latest posts by Franco Federico
See All