Welcome to version 4.6 of our NetEye v4 Unified Monitoring Solution. Following version 4.5, the new and updated features in this version focus mainly on improvements to Tornado.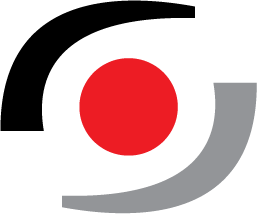 Product: NetEye
Release Number: 4.6
Release Date: May 31, 2019
Release Type: Minor
Previous Release: 4.5
Upgrade Requirements: A NetEye 4.5 installation
These release notes for NetEye 4.6 describe new features and improvements compared to version 4.5. The complete change log, which includes all fixed issues, is available in the updated NetEye documentation (see the section "Starting your Upgrade" below).
New Features
NetEye VMD – vSphere Monitoring and Discovery
A new NetEye module is now available via additional subscription that provides the new Icinga Web 2 module vSphereDB. It is a vendor-independent, persistent interface for vSphere environments that provides discovery and monitoring, allowing you to find and keep track of VMs, ESXi hosts, and datastores. It can also be used to find basic infrastructure configuration information for these objects and view alarms and events raised over time by your vCenter servers.

Reporting Module
The Icinga 2 Reporting module has been integrated into NetEye. It allows you to define availability reports for monitored hosts and services over determined time periods, and schedule them to be either repeated at regular intervals or generated ad-hoc.

Elastic Stack X-Pack
The X-Pack extension for Elastic Stack has been prepared for installation as a package in NetEye. It enables access to functionalities that are not available in the open source package. The additional features that X-Pack brings are for Alerting, Monitoring, Reporting, Machine Learning, Graph, Elasticsearch SQL and Canvas. The X-Pack Security module is disabled as we rely on Search Guard Compliance Edition. This X-Pack extension is available with an additional NetEye SIEM subscription.
Improvements
Tornado
Tornado will now expect the 'created' timestamp to be encoded as a Unix epoch in milliseconds instead of an ISO8601 date formatted string.
In the processing tree, whenever the filter is omitted at any directory level, Tornado will add an implicit filter forwarding all incoming events to the child nodes. A new, full-featured SNMP trap collector has also been integrated alongside the existing event collectors.
Tornado has gained a new Rest API. For now, two endpoints are available: a monitoring endpoint that exposes metrics reflecting the current internals during execution, and an event endpoint that reports on the flow of an event going through the engine. You can find How Tos that describe how to use these new improvements at User Guide > Tornado.
ISO Distribution
From version 4.6 onward, NetEye 4 will automatically be made available as an ISO image for physical installations as part of our continuous release strategy. We also support installation of the ISO in the following hypervisors: VMware, KVM and HyperV. Further details can be found at User Guide > Initial Configuration > Installing NetEye via ISO Image.
Enhanced Look and Feel
This version of NetEye comes with a brand new NetEye logo and beautiful login screen which supports both desktop and mobile devices. The sidebar has been improved to provide a smoother navigation experience and personalized module icons.

Configuration Improvements
In order to improve InfluxDB stability and performance, we have introduced two separate timeouts inside the configuration file. Now InfluxDB logs any query that lasts longer than 5 seconds, and terminates those that last more than 10 seconds.
In order to improve NetEye security, we have limited the use of HTTP methods, and suppressed the Apache version in headers and pages.
From now on, thresholds related to performance data will be available in InfluxDB.
Standalone Updates to the User Guide
In addition to documentation for the issues listed above, the user guide has been updated to include the following new content:
To aid in the configuration of clusters, we have summarized all of the recommended guidelines for networking, monitoring, and access parameters (for example, port numbers and explanations of what they are used for): User Guide > System Configuration > Cluster Configuration Guidelines.
Describe the risks involved in configuring a cluster for Elasticsearch with only 2 nodes, and recommending such clusters have at least 3 nodes: User Guide > Log Manager > Elasticsearch Cluster Configuration.
Module and OS Updates
Elastic Stack has been updated from 6.5 to 6.7.
Starting your Upgrade
To receive the upgrade, please follow the instructions on User Guide > Upgrading and Updating.
Latest posts by Thomas Forrer
See All